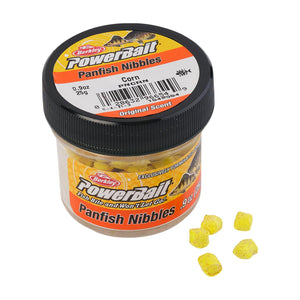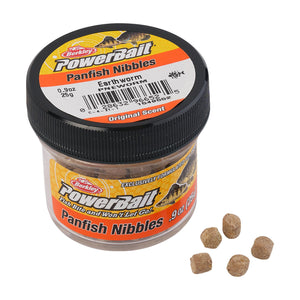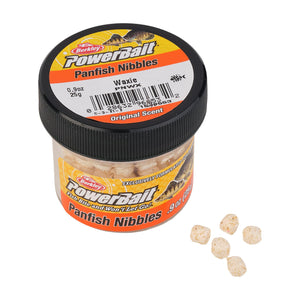 Product image 1

Product image 2

Product image 3

Berkley PowerBait makes novice anglers good and good anglers great! Berkley scientists have spent over 30 years perfecting an irresistible scent and flavor - the exclusive PowerBait formula. Fish love PowerBait so much they hold on 18 times longer, giving you the time and confidence to Feel More Bites - Set More Hooks and Catch More Fish!
FEATURES
Same technology as our famed Crappie Nibbles exclusively formulated for panfish!
Soft, yet long lasting, petite, preformed nibbles are easy to use with less mess
Slowly disperses scent cloud to attract panfish for more bites
Non-floating formula - ideal for fishing docks, under bobbers, tipping jigs, or filling tube baits. Even add to your hook when using live bait for even more scent and flavor appeal!