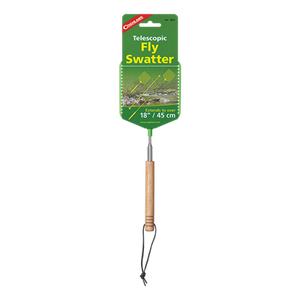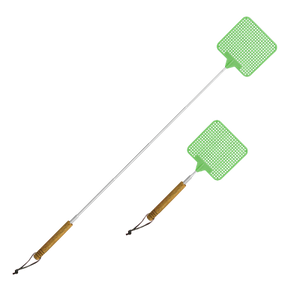 Product image 1

Product image 2

Ideal for camping, RV excursions and the cabin, this compact fly swatter is perfectly suited for eliminating pesky flies, mosquitoes, and other insects. It has a reach of over 18" (45.7 cm) when extended, and features a comfortable wooden handle and leather strap for hanging when not in use.
Dimensions: 11.5" (29 cm) retracted length, 4.125" (10.5 cm) width, 0.75" (1.9 cm) thick.
Weight: 1.6 oz. (45 g).