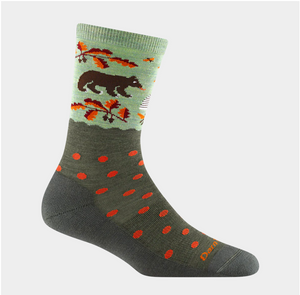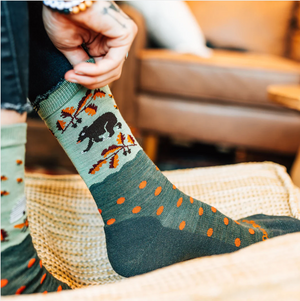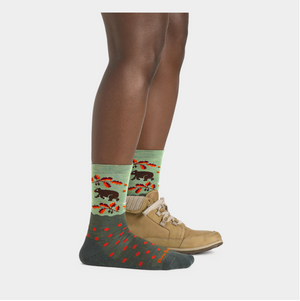 Product image 1

Product image 2

Product image 3
Product image 4
Product image 5

Product image 6
Knit in honor of the Clean Water Act's 50th anniversary and organizations like the Water Keepers Alliance that protect water globally. Don't get us wrong, these socks will keep you dry and comfortable throughout the day—but the design is an homage to frogs, swans, and all the other water-loving species (including us humans). We may be tough, but water is life.
Women's crew socks average 8.5 in. from heel to cuff - expect them to rise about 6 in. above a casual shoe.
A performance fit means no slipping, no bunching, no excuses. These everyday socks are all business.
Silky soft Merino Wool is a natural choice for breathable, long-wearing comfort and effortless style.
Lightweight yarns create socks so smooth and comfortable you'll want to wear them all day, and the next.
The "still" in Still Made in Vermont, USA is personal. We knit all our socks at our VT-based Mills - we can't imagine it any other way.
Unconditionally Guaranteed for Life - if these aren't the longest lasting socks you've ever owned, return them for another pair.