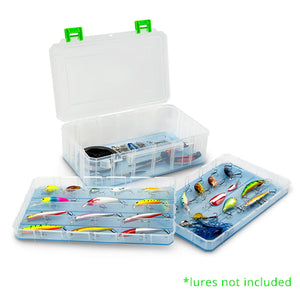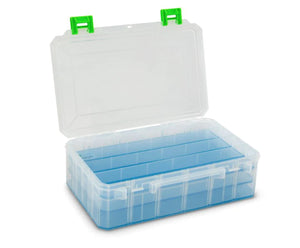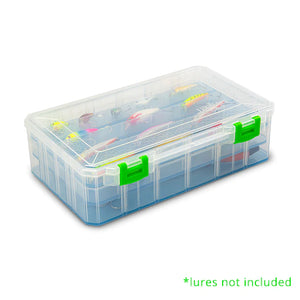 Product image 1

Product image 2

Product image 3

Lure Lock continues to lead the tackle management world with the introduction of its new 4-inch deep tackle box, complete with Tak Logic Technology gel. Use the two, one-inch trays for three levels of tackle organization.
Made of 100% Polypropylene for enhanced durability, the deep box from Lure Lock features patented Tak Logic technology which is scent free, easy to clean and environmentally safe. 
Dimensions: 14" x 9" x 4" 
Store your Lure Lock box horizontally to utilize the TAK Technology's full potential.Gravity will activate the TAK's release time. 
TakLogic Technology holds and cradles fishing lures, hooks, and terminal fishing tackle in a soft, safe environment, locking it into place while keeping the vibration and movement from dulling the hooks, barbs, paint, and even the overall effectiveness of the lure itself.

Our TakLogic Technology is safe and formulated from a soy-based recipe we produce in-house at our Wisconsin factory. It's made from renewable resources.