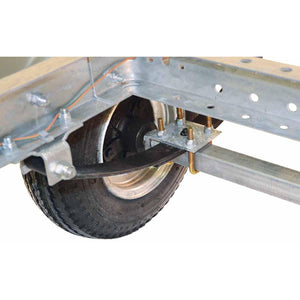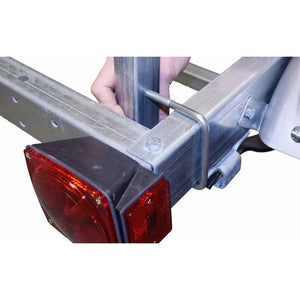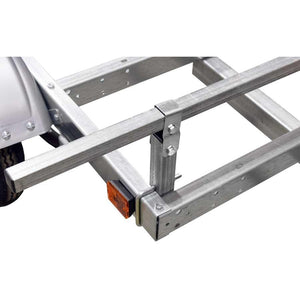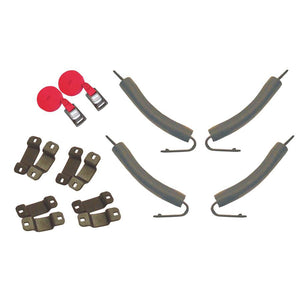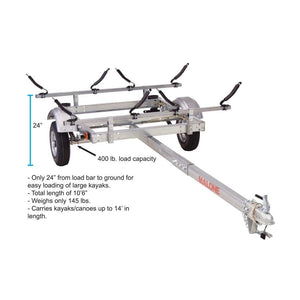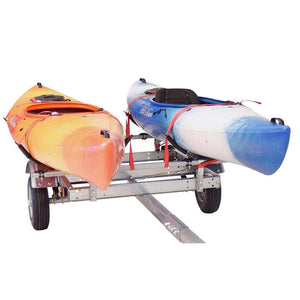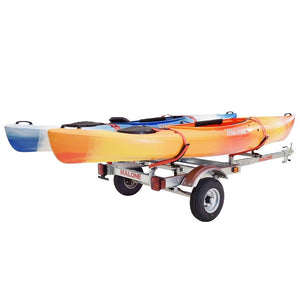 Product image 1

Product image 2
Product image 3

Product image 4

Product image 5

Product image 6

Product image 7

Product image 8

Product image 9

SKU: MPG586XV
Oversized delivery charge. $125 Per EcoLight Trailer.
The EcoLight™ Sport Trailer, when bundled with a Malone carrier system, provides an excellent choice for safe and affordable kayak transport. We offer a selection of four different trailer/carrier packages to carry one, two or four kayaks.

The MPG586XV EcoLight™ Package is designed to carry two sit-inside or two sit-on-top recreational kayaks. Each trailer comes with two sets of V-style kayak carriers that work best with traditional V-style hulls and some non-traditional pontoon style hulls.

Each unit is DOT and Transport Canada certified and proudly built in the USA for years of dependable use. Provides safe travel at most posted speed limits while transporting loads up to 400 lbs. Features a reinforced extra-long tongue, 58" wide steel load bars, molded fenders, 8" high-speed tires and a 2" receiver with lift handle. All parts and workmanship are guaranteed with a Five Year Limited Warranty. Assembles in 3-5 hours with common shop tools. Detailed assembly instructions included.

---
Features:
Marine grade galvanized frame
Padded V-style carriers with mounting hardware and load straps
DOT approved submersible incandescent lighting
8" - five lug high-speed powder coated wheels
Injection molded fenders
58" coated steel load bars
2pc extended tongue
Flat four wire harness
Tongue skid plate
Leaf spring suspension
Galvanized heavy duty axle
Five Year Limited Warranty
Made in the USA
---
Specifications:
Width: 58" (55" without cross bars)
Frame Width Assembled (Without fenders): 40"
Length: 10' 9"
Weight: 145 lb. (Without accessories)
Capacity: 400 lb. / 14' canoe or kayak
Frame: Marine grade galvanized steel
Hitch: 2" receiver
Required Ball Size for Vehicle Attachment: 2"
Mounting Height for Ball from Ground: 14"
Wheel Specifications: 8" Diameter; Rated to 70 MPH
Tire Specifications: 4.80 / 4.00-8", Load Range B, (785 LB)
Recommended Tire Pressure: 40 PSI, 90 PSI Max
Tongue Weight (Unloaded): 12 lb
Cross Bar Spread: 38.5" (Fixed)
Height of Cross Bars from Ground: 26"
---
Installation:
Please note that the trailer load bar support system has been upgraded and some product imagery does not show the change.
Review instructions and check all parts prior to assembly. Register your warranty prior to first time use.
---
What's In The Box:
(2) Wheels & Tires
(2) V-style Kayak Carriers with Hardware and Load Straps
(1) 2pc Extended Tongue
DOT Approved Lighting & Bearings
Pre-Tested Electrical System
Pre-Fitted Chassis Components
Instruction Manuals & Registration Documentation