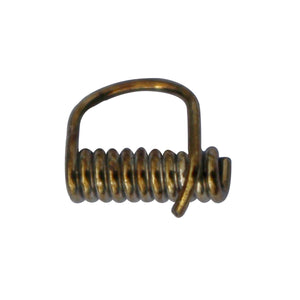 • Designed with a flexible "Quick Snap" that allows for blades to be interchangeable without re-tying
• Less friction allows the blade to spin at slower speeds with a much truer action
Perfect for revolving spinner blades on spinner rigs for walleyes and other predatory gamefish. Unique design features a "Quick Snap" that lets you quickly and easily change blades without retying. Plus, the Speed Clevis creates less friction on the leader or spinner arm, allowing the blade to produce a truer action at slower speeds.