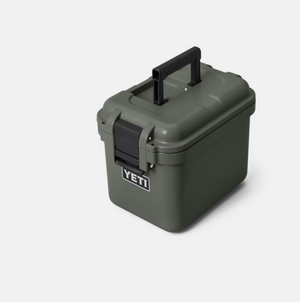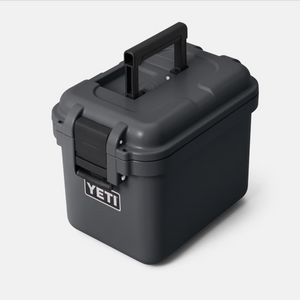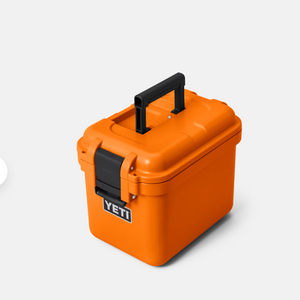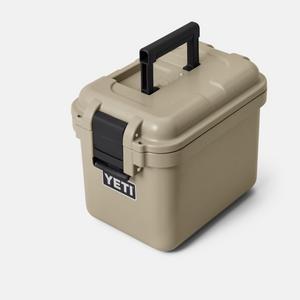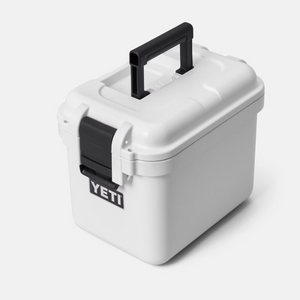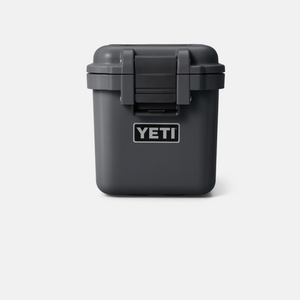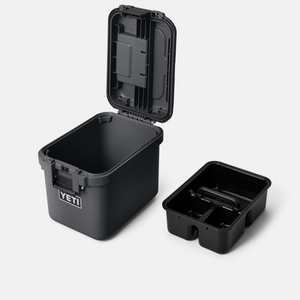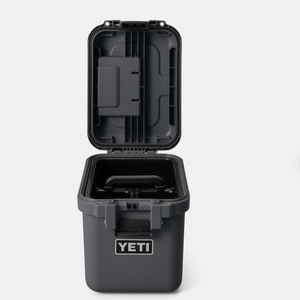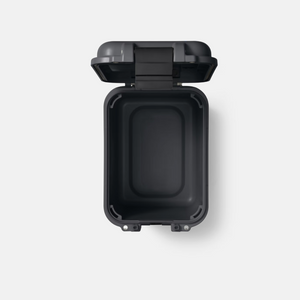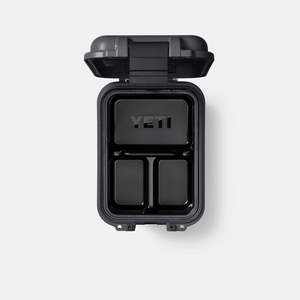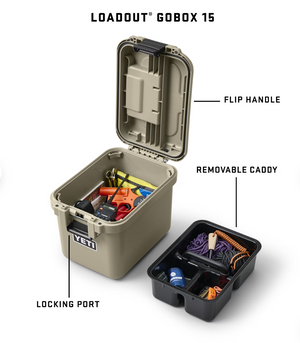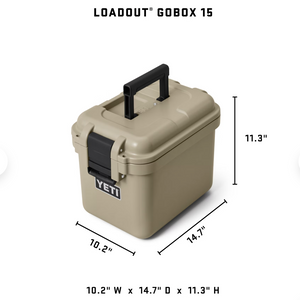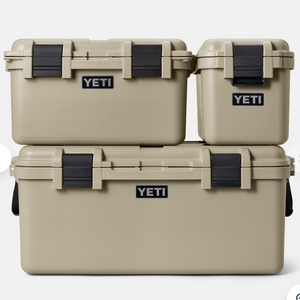 Product image 1

Product image 2
Product image 3

Product image 4

Product image 5

Product image 6

Product image 7
Product image 8

Product image 9

Product image 10

Product image 11

Product image 12

Product image 13

Product image 14

BULK ITEM
**This is a BULK ITEM and subject to bulk charges. Payment in-full of additional shipping charges is required prior to shipping any bulk-items. Please include both a phone number and e-mail in your order so we can follow-up with you.
The compact Loadout GoBox 15 Gear Case protects everything you cant afford to risk to the elements or disorder.  Designed to fit in smaller spaces and equipped with a flip-up Grab and Go handle, it's the cargo box you can take to the blind, haul onto the skiff, or throw in the back seat.  Waterproof, dustproof and practically indestructible, you can trust that whether you're using your GoBox 15 as a safety kit or electronics vault, the wild stays out and everything inside stays safe.
External Dimensions:  10.2"W x 14.7"D x 11.3"H
Internal Dimensions:  8.5"W x 11.8"D x 8.6"H
Empty weight with included accessories: 7.5lbs
NOTE:  The GoBox is NOT a cooler, so don't fill it with ice.  
This product meets both IP65 and IP67 international standards, which is used to define levels of sealing effectiveness.  IP65 means a product is protected against a blast of water, while IP67 requires a product to be dry 30 minutes after being submerged in 1m of water.
Stackability is a key feature of the Loadout GoBox family.  Two GoBox 15s fit on top of the GoBox30 and three GoBox 15s, or one GoBox 15 and one GoBox 30 fit on top of the GoBox 60.
The GoBox 15 fits one caddy, the GoBox 30 fits two caddies and the GoBox 60 fits three caddies.  Each GoBox comes equipped with one caddy. Additional caddies may be purchased separately.