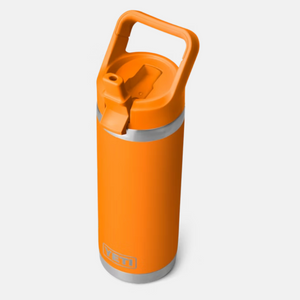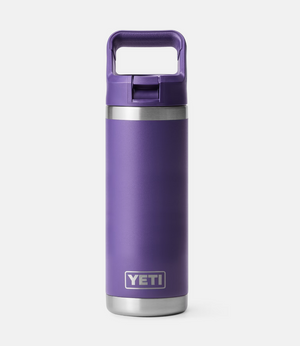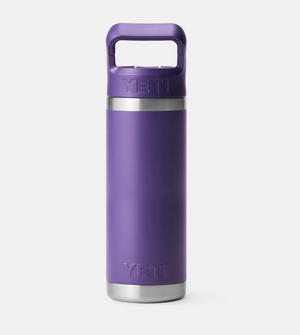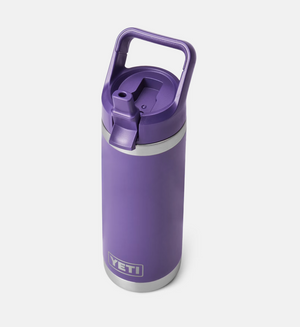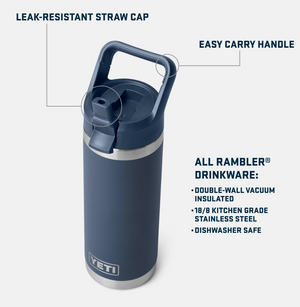 Product image 1
Product image 2

Product image 3
Product image 4

Product image 5

Product image 6

Product image 7
Waste no time hydrating on your morning hikes, kayak trips, and daily commutes with our flip and sip color-matched straw cap water bottle. The Rambler 18 oz. Water Bottle has a leak-resistant cap and an easy to carry TripleHaul Handle so you'll have cold water wherever you go. This bottle is over-engineered and double- wall insulated to keep your water cold until the last sip, and its dishwasher safe for easy cleaning. Plus, it comes with a wide-straw insert, so you get more drink with every sip. 
Made with kitchen-grade stainless steel, so they're puncture and rust-resistant.
Keeps cold drinks cold even on the hottest days.
Dishwasher safe- Because no one needs more work to do.
Leak-resistant cap- To avoid cleaning up big spills. 
Please Note: Do not use the Rambler Bottle Straw Cap with hot, carbonated, or pulp beverages or for storage of food or perishables.